About Us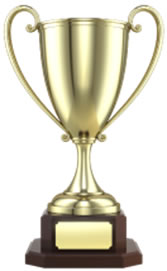 About Mathematical Genius - :
Society of Educational Council is an NGO with a vision. It has always worked among the young generation to develop their positive attributes.
Mathematical Genius Award is one such event found and organized by experts in Mathematics with the objective of promoting and identifying Mathematical genius in the State.
The entire world recognizes and accepts the ocean of talent in our country. Our children are endowed with immense ability and intellect. We, as elders have a duty to encourage and develop their skills.
Our aim is to inspire and provide a platform to such hidden talents of Rajasthan. Such recognition encourages them towards excellence by overcoming their weakness and strengthening their abilities.
This will also enhance their need to acquire conceptual knowledge and discourage cramming in them.
This can also play a vital role in grooming this young generation to face the future challenges and competitions confidently.
To duly acknowledge their merit, prize money of Rs.5,00,000.00 will be given to the top performer.

Mathematics is a universal tool which inculcates basic intelligence and broadens concentration spectrum.